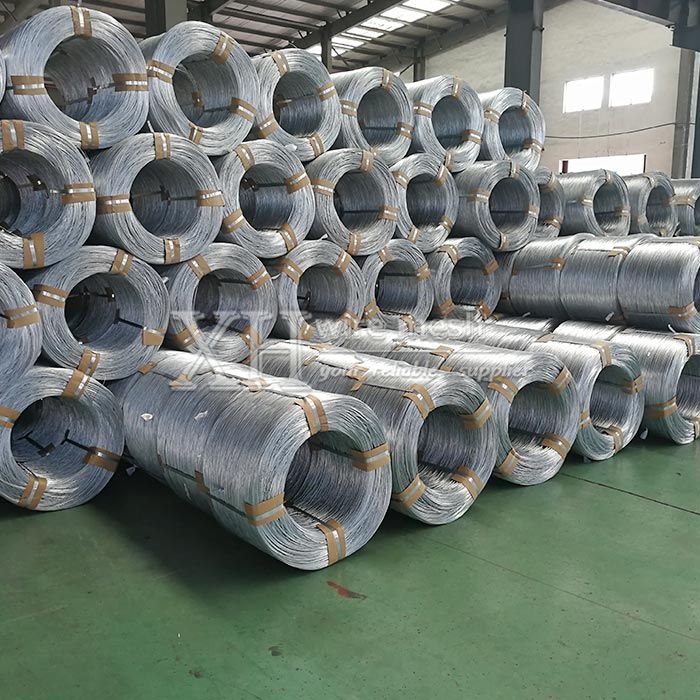 Hot Dip Galvanized Iron Wire
Hot dipped galvanized iron wire is also called hot dip galvanized wire, hot dipped galvanized steel wire and hot dipped galvanized wire.
Products description
Hot Dip Galvanized Wire
Hot Dip Galvanized Wire refers to a wire that has been coated with a layer of zinc through a process known as hot-dip galvanization. This process involves dipping the wire into a bath of molten zinc, which reacts with the steel to form a layer of zinc-alloy on its surface. This layer of zinc provides protection to the wire against corrosion, and increases its resistance to rust and other forms of degradation.
Specification
Wire gauge: 0.7mm-6.5mm.
Low carbon steel: SAE1006, SAE1008, SAE1010, Q195, Q235, C45, C50, C55, C60, C65.
Elongation: 15%.
Tensile strength: 300N-680N/mm2.
Materials and process:
Quality wire rod, wire drawing, annealed, rust, acid, boiling, drying, and finally zinc.
Surface: Hot-dipped galvanized.
Wholesale Galvanized Wire
XHwire mesh. is a manufacturer of wholesale galvanized wire in China. We have more than 20 sets of advanced production facilities and continuous galvanizing lines. We produce over 50,000 tons of wire per year for sale worldwide. This means that we are fully capable of meeting the demand for large volume orders. The following are what we will offer.
1. wire diameters ranging from 0.45 mm to 5.5 mm
2. Electro-galvanized and hot-dip galvanized wire available.
3. Wholesale GI wire prices for bulk purchase orders. 4.
4. We have a large inventory to meet your urgent orders. 5.
5. Custom sizes and packaging available. 6.
6. One-stop solution provider. We also offer PVC coated wire, black annealed wire and a variety of mesh products to meet your needs.
7. Provide free samples (shipping cost is paid by customers).
8. Have a strict quality control system to ensure all galvanized wires are produced according to industry standards.
How do I choose the size of galvanized wire?
It is important to choose the correct size of galvanized wire. When you are ready to choose galvanized wire, you should consider strength and usage.
1. By strength
What is the strength of galvanized wire you need? Usually, the gauge of the wire determines its overall strength or breaking weight. For example, 12 gauge low carbon galvanized wire has a breaking weight of about 500 lbs. For example, 14 gauge GI wire has a breaking weight of about 800 lbs. You should be aware of how strong your project needs to be in order to better select its gauge.
2. Depends on the application
If you plan to use galvanized wire for fencing, we have some suggestions for you. When you are fencing large, heavy animals, you may want to consider using strong 12 gauge or stronger 9 gauge wire. Thinner 16-gauge GI wire is ideal for garden fencing. Of course the specifics will depend on your actual use. If you have any questions, ask Wanzhi Steel. Our experienced sales managers will be able to answer them for you.
Packing:
In general 25kg/coil (can also according to customer's request), plastic inside and hessian cloth/weaving bags outside.
Application:
Widely used in industry, agriculture, animal husbandry, handicrafts, silk weaving, highway fence, packaging and other daily applications. Like as cable armouring, wire mesh weave.
Zinc coating: 30g-350g/m2.
Advantage: Excellent toughness and flexibility, corrosion resistance and others.
Delivery Detail: Within 15-30 days after get bank deposit.
Specifications:
Hot Dipped Galvanized Wire
Wire gauge
SWG(mm)
BWG(mm)
GB(mm)
8
4.06
4.19
4
9
3.66
3.76
--
10
3.25
3.4
3.5
11
2.95
3.05
3
12
2.64
2.77
2.8
13
2.34
2.41
2.5
14
2.03
2.11
--
15
1.83
1.83
1.8
16
1.63
1.65
1.65
17
1.63
1.47
1.4
18
1.22
1.25
1.2
19
1.02
1.07
1
20
0.91
0.89
0.9
21
0.81
0.813
0.8
22
0.71
0.711
0.7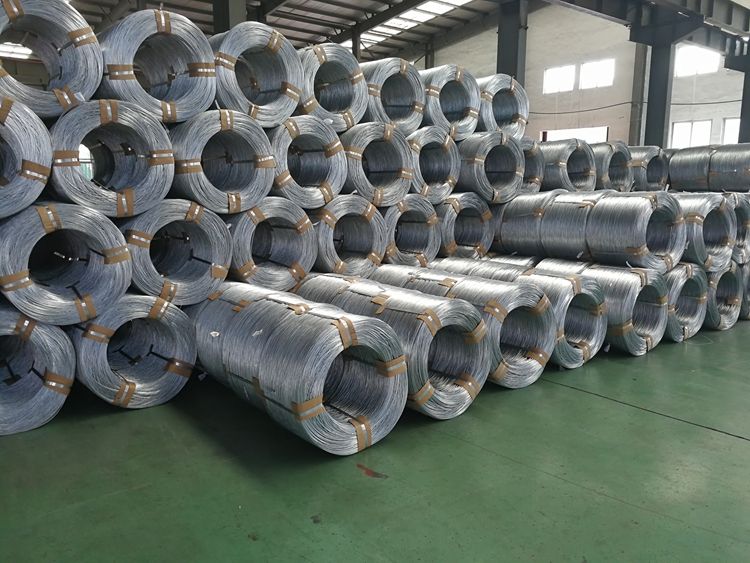 Galvanized wire characteristics
1. Flat and smooth surface
Galvanized steel wire improves the unevenness of the wire. The zinc layer is able to cover up the fine lines on the wire. This makes the surface of the wire look flatter and smoother. It will look especially beautiful when used for garden fences.
2. High resistance to damage
Bare wire can easily be scratched or otherwise damaged, which weakens the wire's strength. But galvanized steel wire is different. The zinc layer on its surface provides a hard protective layer for the wire. The zinc layer provides a protective barrier between the wire and the outside world, making it more resistant to damage than ordinary steel wire alone.
3. Good Toughness and Flexibility
Galvanized wire is an iron wire drawn from low carbon steel. As a result, it is very tough. The formed galvanized wire product can be bent and folded. It is also very flexible. It is good to make springs with this material.
4. Fire resistance
GI wire is also common in industrial applications where there is a risk of fire. It is an indisputable fact that it is still strong in most fires. This is because when the wire is hot-dipped, the resulting zinc has a melting point even higher than normal zinc. The melt resistance of the zinc layer helps prevent the steel inside the wire from reaching its own melting point.
5. Low cost
Galvanized steel is often more affordable than other types of wire products, such as PVC coated wire. Galvanized wire offers price advantages as well as strong, long-lasting and durable properties. This means that galvanized wire is less prone to damage, which greatly reduces the cost of repair and replacement.
6. Long service life
The long life of galvanized wire is one of the reasons why many people are willing to buy it. Galvanized wire can last up to about 20 years in harsh or high humidity environments. In normal environments, it can last up to 50 years or more.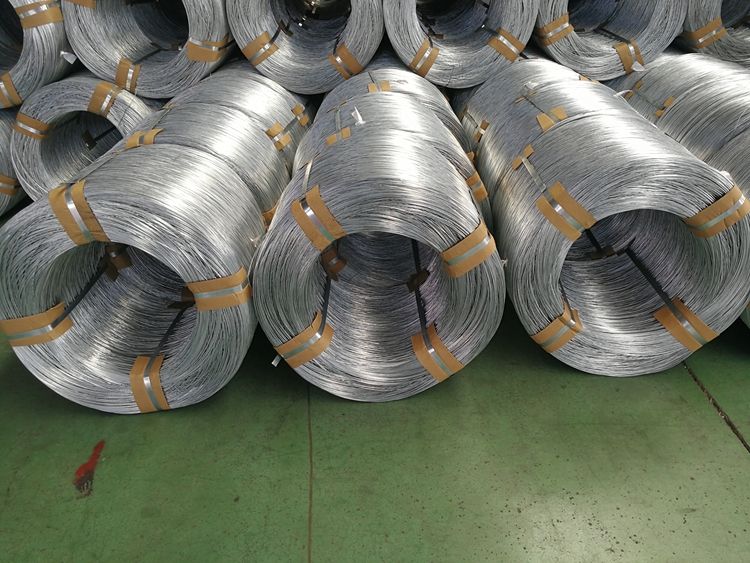 Galvanized Iron Wire Usage
Galvanized iron wire is commonly used as baling wire, fencing wire, etc. Due to its durability and shiny surface, it is also used for supporting climbing plants, making crafts, etc. The wide range of applications also makes galvanized wire a promising investment.
1. Fences and screens
GI wire is ideal for making fences around houses, playgrounds, highways, bridges, etc. to protect your property. Common forms include razor barbed wire and chain link fencing on the market. In addition, you can also find fine filter fabric or screens, such as insect screen
2. Support and binding
GI steel wire has excellent strength and is a good binding material, ideal for making gabions or slope stabilization.
3. Agriculture and livestock industry
In the agricultural industry, galvanized steel wire can support climbing plants such as tomatoes and grapes and is called garden wire. Besides, GI wire is an ideal material for making animal cages or fences.
4. Other Industries
Galvanized iron wire is also widely used in telecommunication cable wire, making nails, ropes, tying or bundling wires and other daily necessities.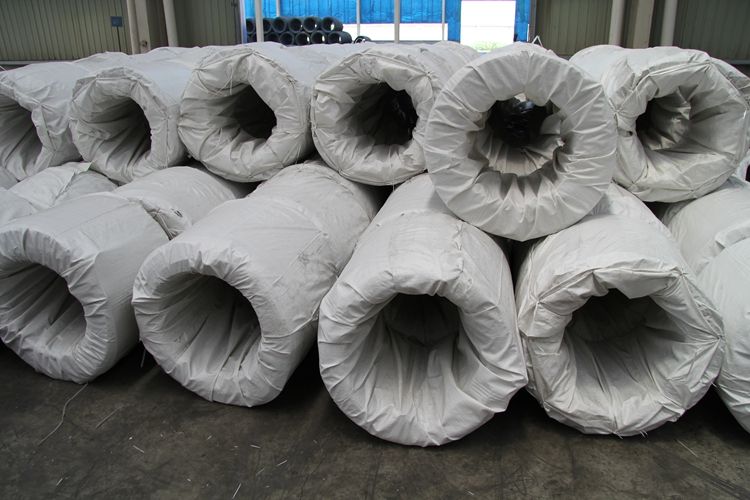 What is galvanized steel wire?
Galvanized steel wire is wire that is coated with zinc to protect it from rust and corrosion. Zinc can be applied using a method of dipping the wire into a molten pool of zinc, or it can be electroplated onto the surface. Due to its durability and smooth surface, it is suitable for many applications.
GI wire manufacturing process
The production of GI wire is simple. We use steel rods as the raw material. Then the first step is to clean or pickle the coiled bar to remove oxides and impurities from the surface. Afterwards, the de-oxidized wire is passed through a wire drawing machine to produce the required size of wire. These wires are often referred to as "black wires". After pickling and annealing, the wires are then galvanized, both hot-dip galvanized and electro-galvanized. They are then rolled into coils. You can sell them in packages after quality control.
What is quality galvanized iron wire?
1. First of all, the surface of the wire should be smooth and free from obvious defects such as sagging, dripping and slagging. For example, the zinc leakage area should be less than 0.5mm; in addition, there should be no more than 3 leakage points per square centimeter.
2. Secondly, the zinc layer should be uniform, firmly bonded to the base material, and not fall off or bulge by hammering test.
Thirdly, the diameter tolerance should be within a reasonable range.
Can galvanized wire be used outside?
Yes. One of the most important properties of galvanized wire is its ability to resist rust. Therefore, it is ideal for outdoor use, such as the outdoor fences we commonly see. For example, with ungalvanized wire, constant rain and wet weather can cause it to corrode quickly. However, unlike galvanized wire, it can adapt to harsh weather conditions. It stays in good condition even in wet and salty conditions.
Will galvanized wire rust?
The answer is yes, but very slowly. Galvanized wire is more resistant to corrosion than black iron wire. The galvanizing process involves applying a zinc coating to the surface of the wire. Due to the zinc oxide layer on the surface, it prevents the wire from rusting for many years. However, when the zinc layer breaks down, rusting will be inevitable. But as mentioned before, it is slow enough for your application, say for decades.
Types of galvanized steel wire
GI wire is divided into hot-dip galvanized wire and cold-dip galvanized wire (galvanized steel wire) according to the galvanizing process. Here are more details for your reference.
Hot-dip galvanized wire
Hot-dipped wire is processed by a hot-dip zinc bath process. This means that the wire is immersed in a hot molten zinc bath so that its surface is completely covered with a zinc coating. Hot-dipped GI wire has excellent corrosion resistance, flexibility and softness.
Manufacturing process: Steel bar coils - Pretreatment - Drawing - Rust removal - Pickling --Hot-dip galvanizing --Annealing - (Re-drawing) --Coiling -Quality control -Packaging.
Electro Galvanized Wire
The difference between hot-dip galvanized wire and electro-galvanized wire lies in the galvanizing process. The latter uses the principle of electrolysis to coat the surface of the wire with a thin layer of zinc. It gives the wire a uniform and shiny surface.
Production process: Steel bar coils - pre-treatment - wire drawing (redrawing) - rust removal - pickling --Cold galvanizing---Coiling--Quality control--Packaging.