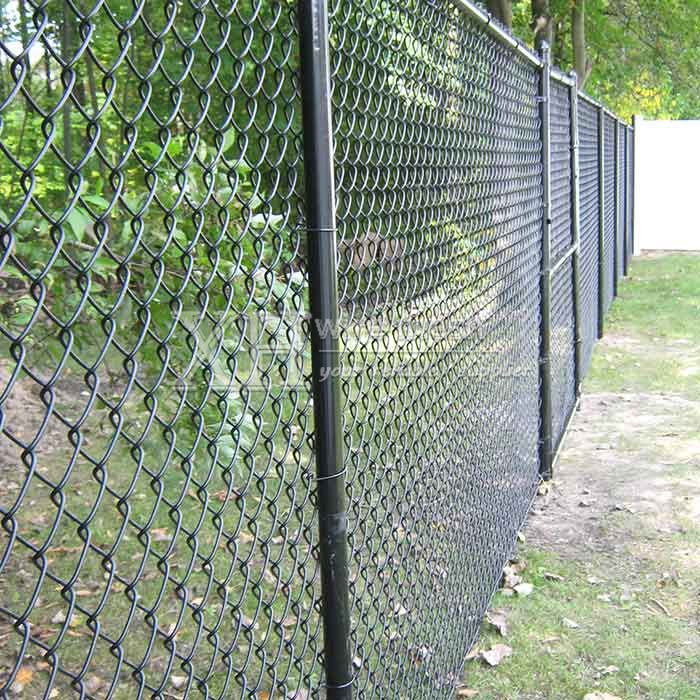 Chain Link Fence
The durable PVC coating is hot-fused and bonded to the galvanised steel core wire by a fluidised bed process. The dense and impervious coating is baked to a tough, smooth surface that is impervious to moisture and most corrosive chemicals. Superior to extruded vinyl coated links.
Products description
PVC Coated Chain Link Fence
A natural choice for projects requiring aesthetically pleasing colours and reliable chain link security, PVC Coated Chain Link Fence brings out the beauty of landscape and architecture. A galvanised core with a vinyl-coated finish. It blends into the background.
Product features
Maintenance free
Residential, recreational, commercial, industrial and high security applications
Fabrics are suitable for
- Extrusion (good)
- Extruded and bonded (better)
- Fused and bonded (best)
Three standard eco-friendly mix colours - black, green, brown
This is an alternative to conventional chain link and decorative iron
What is the difference between "squeezing" and "squeezing and gluing"?
In layman's terms, extruded vinyl, when cut with a knife, can peel off like a banana. However, it does not peel off easily. Extruded and bonded vinyl also adheres to the wire and has to be cut off completely, like peeling a potato. Extruded costs less than extruded and glued.
Info
Material:

low carbon steel wire, stainless steel wire, aluminum alloy wire.
Wire Diameter:
BWG20-BWG6.
Weaving:
Woven diamond pattern provides strong, durable and flexible construction. The closely spaced diamond mesh construction gives your fence linear.
strength and springy texture to protect horses from injury and prevent predators.
from entering paddocks and pastures.
Usage:
PVC Coated Chain Link Fence is extensively used as fences for playground and gardens, super highway, railway, airport, port, residence, etc.
Feature:
With uniform mesh hole and flat surface, chain-link fence has the following advantages: beautiful appearance, great corrosion resistance, long service lifespan.
Type:
Classified by the surface treatment: Elector-galvanized chain-link mesh, Hot-dip galvanized chain-link mesh, PVC-coated chain-link mesh, PE-coated chain-link mesh, Stainless chain-link mesh.
Specification:
Mesh Size: 1''-4''.
Our PVC Coated Chain Link Fence is available in a wide range of sizes and mesh sizes in heights of 36", 42", 48", 60", 72", 84", 96 ", 120" and 144".
Mesh

1"

1.5"

2"

2-1/4"

2-3/8"

2-1/2"

2-5/8"

3"

4"

25mm

40mm

50mm

57mm

60mm

64mm

67mm

75mm

100mm

Wire diameter

18# - 13#

16# - 8

18#-7#

1.2 - 2.4mm

1.6mm - 4.2mm

2.0mm-5.00mm

Length of the roll

0.50m - 100m(or more)

Width of the roll

0.5m - 5.0m

Materials and specifications can be made according to customers' detailed requirements.
If you are interested in our PVC Coated Chain Link Fence, please contact us.