Apr. 18, 2022
Using a variety of different materials, classifications, and applications, it can be difficult to determine which type of metal grating you should use for your project. To help, we have provided detailed information about the different types of metal gratings, including how they are manufactured, their properties, and common applications.
What are metal gratings?
Metal gratings are metal products produced by perforating metal sheets or joining metal strips to form a grid. They are metal product that is widely used in various industries such as stairs, platforms, scaffolding, and guards. The different processes used to produce metal gratings include expansion, perforation, forming, and welding.
Almost any metal can be used to make metal gratings. The most common types are iron, carbon steel, aluminum, and stainless steel. Metal grating is often used as a non-slip safety surface for applications that require a safe work platform.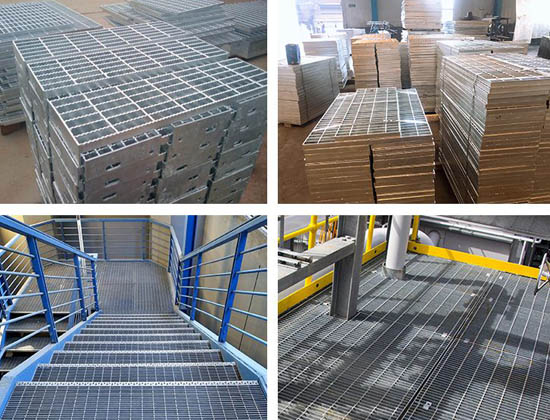 Applications of Metal Grating
Types of Metal Grating
Metal grating varies greatly in material and function. Depending on the application, different types of metals and production methods are used to ensure successful and safe operating conditions. These factors depend on parameters such as strength, size, location, and use.
Bar Grating
The strip metal grating is the most common and is what is envisioned when discussing metal gratings. It consists of parallel bars attached to vertical bars that are connected using a variety of methods, with welding being one of the most common. Other types of connections include riveting, tight engagement, and pressure locking.
The type of joining process depends on the metal to be joined. Strip metal grating is made of aluminum or steel and has a high strength-to-weight ratio for industrial flooring. Because of its strength and durability, strip metal grating is also used for fire escapes, street drains, and bridges.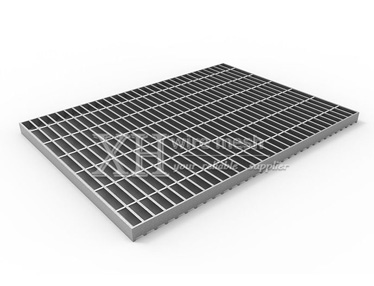 Bar Grating
Perforated Metal Grating
Perforated metal grating is produced by stamping, punching, or deforming metal sheets by placing holes in them of a specific size, pattern, and shape. The metal sheets are made of exceptionally sturdy metals, including stainless steel, carbon steel, and aluminum. The perforations are placed in the metals by rotary pinning, die punching, and laser cutting.
There are a wide variety of uses for perforated metal grating, including sound reduction, ventilation, and screening.
Perforated metal is used in a variety of industries and has many applications, including
Noise reduction
Filtration and centrifugation
Ventilation
Chemical purification
Screening
Construction material development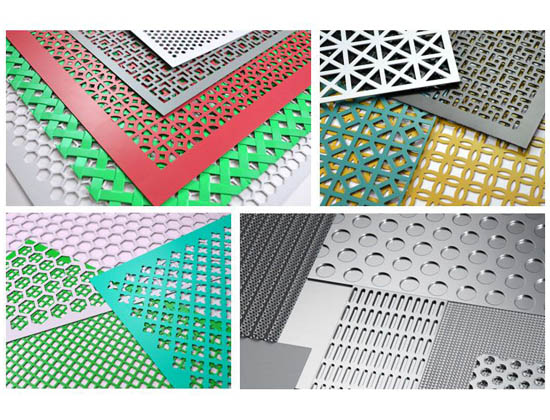 Perforated Metal Sheet
During the perforation process, the removed metal is recycled, improving sustainability and reducing overall metal usage. This material reduction often translates into weight savings and reduced transportation costs.
Safety or Grip Strut Grating
The purpose of safety grating is to provide a firm, solid, and skid-resistant surface. It is designed to increase traction and prevent stumbling and falling. Safety metal grating is made with diamond protrusions for greater grip and traction. For increased safety and to prevent the accumulation of liquids, safety metal grating has large openings for drainage and airflow. The increased grip of safety metal grating is created by serration of the edges of the diamond openings, which are produced by cold stamping.
Do you work with a metal supplier you can trust? At Xinghong Metal Wire Mesh, we take pride in our commitment to our customers.