Apr. 02, 2022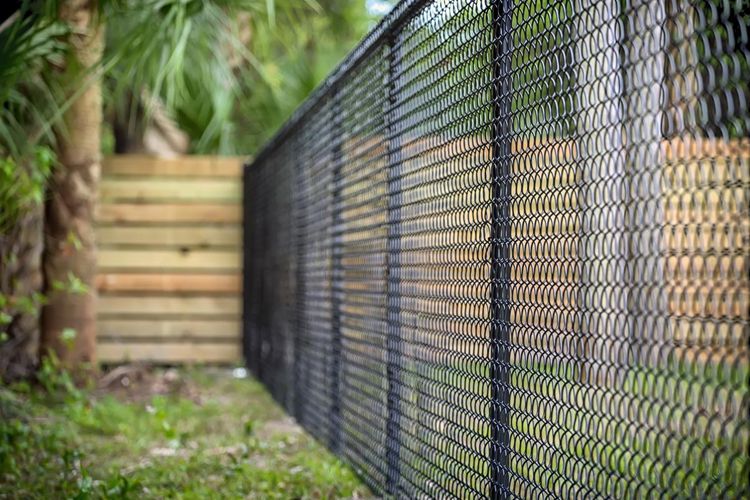 When choosing a type of fence for your home or business, it's helpful to know how long they typically last. There are steps you can take to extend the life of your fence, but here's an idea of the longevity you can expect from your fencing options.

The average lifespan of a fence depends a lot on the material they are made of. In general, regardless of the parent material, fences will last the longest with proper installation and regular maintenance.
Wood fences, depending on the type of wood, can last from 4 to 40 years. Metal chain link fences have an average lifespan of 25 to 30 years or more and are easy and inexpensive to maintain. Vinyl fences can last an average of 35 to 40 years but are less easy and more expensive to repair. Each type of fence requires different levels of care and maintenance procedures to achieve the best life expectancy.
How Long Will Your Fence Last?
Choosing fence materials, colors and designs is only part of the process of finding the perfect fence for your safety and aesthetic requirements. The two most important factors in your search for the perfect fence should be durability and longevity.
While the style of your home, the climate of your area, and the purpose of the fence play an important role in choosing the right fence material, it is best to understand the differences between one fence material and another so you can choose the best fence for your application.
Wood fences
The most common types of wood used for fences are spruce, cedar, and pine, so the lifespan of a fence naturally depends on the type of wood it is made of. Cedar can last 15-30 years, spruce can last 4-7 years, and pine can last 5-12 years.
However, treated wood can extend this lifespan: pine and spruce can last 20 years, while cedar can last up to 40 years. Keep in mind that moisture is one of the biggest factors in reducing the life of a fence. Wood fence panels and spikes that touch the ground are subject to moisture, which can reduce the life expectancy by up to three years. Avoid damage from water and moisture by using treated or stained posts and backfilling post holes with concrete or gravel to prevent moisture from entering the wood.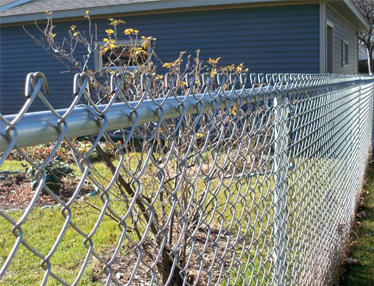 Chain Link Fence
Wood fences look great but maybe the shortest-lived fences
Whether you're looking for a rustic look or just want to match the style of your home, wood fences are a popular choice for homeowners. While they look great, they are often the most fragile type of fence and require special attention to maintenance practices.
With proper attention to fence maintenance and repair, your wood fence will last for decades. You will need to maintain your fence regularly to prevent it from deteriorating. Stain and paint your fence, then re-stain it every two years and paint it every four years. Repairing a damaged wood fence will also help it last longer than average.
Metal fences
Chain link fences and decorative aluminum fences are strong and durable, making them perfect for large projects. When deciding how to fence a large area, the best choice is usually a chain link or decorative aluminum fence. Both are very cost-effective for protecting large areas and require little maintenance other than general repairs.
The average life expectancy of these fences is 25 to 30 years and can be further extended with proper maintenance and timely repairs. Damaged chain link fence rails can easily be repaired by cutting off the bad section and sliding in a new one. What type of fence lasts the longest? Chain link fences with a non-rusting galvanized finish are the longest-lasting fences. All other parts of the fence are made of steel and also galvanized, so they are relatively maintenance-free. Chain link fencing is both economical and safe.
In addition to durability, chain-link has a variety of vinyl coating options, and chain-link fences can be customized without losing visibility to the homeowner.
Metal fences are a sturdy choice and come in three types: chain link, wrought iron, or aluminum. Chain link is the cheapest and longest-lasting, although it does offer a more industrial look (not the best for those who want a more decorative aesthetic). Aluminum fencing is an attractive decorative fence with the classic look of wrought iron and the low maintenance cost of aluminum.
You can find the high-quality chain link fencing, click here.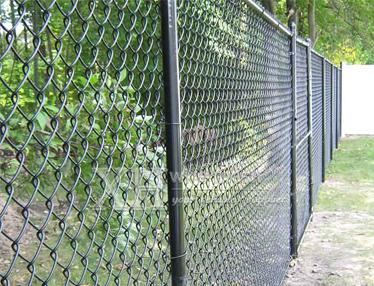 Chain Link Fence
Wrought iron and aluminum fences combine beauty and strength and can be molded into unique designs. You can also use odd decorative applications and other fencing accessories for artistic decoration, while still enjoying the durability of metal fencing. As far as maintenance is concerned, wrought iron needs to be rust-proofed every few years to avoid corrosion.
Vinyl Fencing
Vinyl fences require the least amount of effort to maintain, and their typical lifespan is matched by a hands-off approach to fence maintenance. Vinyl fences or PVC fences are rapidly gaining popularity. They are durable and relatively maintenance-free - simply wash down with water. While color choices are limited, vinyl fences are available in a variety of styles, including spike stakes, lattice, privacy, and even split fences.
Most fences can last a long time with proper care, but few can last longer than vinyl fences. These fences require a minimum amount of personal time to keep clean and maintained. Vinyl fences require little maintenance and are very durable, lasting up to 4 years with proper care. The average life expectancy of a vinyl fence is 35 to 40 years.
If you are considering a fence to protect your property so you can safely let your children play or easily let your pets out, keep in mind some important considerations. Nothing adds curb appeal to the exterior of your home (not to mention the privacy and security they can bring to your property) like a fence, but knowing which type of fence to choose can be a tricky process! Finding a fence that will maintain a clear appearance over time while reducing maintenance costs should be one of your goals. As you can see, longevity is important for fences.
If you're considering installing a new fence, contact us today with any questions about your options!
Material costs for chain link fencing are $10 to $20 per linear foot, although taller fences up to 10 feet in height can cost $40 per foot. Including installation, the average cost of chain link fencing is $15 to $40 per foot. Chain link fences are popular because they are less expensive than corrugated metal fences or wood fences.
What is the cost of chain link fencing by type?
Chain link fencing varies by gauge, from $1.50 to $20 per foot. Gauges determine the thickness of the metal strands. Thicker strands mean better security and durability. Most residential properties will use a 5 or 9 gauge fence, while a 6 gauge grid is more common for commercial properties.
Size 5: $1.50 to $7 per linear foot
Size 6: $4-$20 per linear foot
Size 9: $2-$10 per linear foot
How much do chain link fences charge by style?
Different styles of chain link fencing cost $5 to $40 per linear foot. Although there are different varieties of chain link fences, they are all very similar. If you are adding a fence to your beach house, you may want to consider certain fence styles that are more suited to the salty sea breeze.
Galvanized
Galvanized chain-link fencing is standard and costs $5 to $15 per foot. Most styles of chain link fencing are galvanized mesh with steel or wood posts. Other styles that may be more expensive are similar but have a coating that is more suitable for coastal environments.
Hurricane
Hurricane or cyclone chain link fences cost $8 to $40 per linear foot. They are almost identical to galvanized chain-link fences, but they have stronger posts to withstand strong winds in the event of a hurricane.
Vinyl-Covered
For marine environments, vinyl-covered chain link fencing at $15 to $40 per linear foot is the best option for resisting corrosion. This style of the fence has a PVC vinyl coating and protective metal. It comes in a variety of colors, although black and green are often used to blend in with the surroundings. PVC-coated chain link fence is a PVC-coated chain link fence with mesh holes, suitable for various fence grades and fences.
View more information about PVC-coated chain link fences, click here.
How do I maintain my chain link fence?
Chain link fences don't have to look worn and rusty. A little maintenance can keep your fence looking good for years to come.
Apply a rust inhibitor: Spray a rust-inhibiting coating on your chain link fence about once a year to prevent the metal from rusting.

Keep it clean: You can keep your fence clean by spraying it with a garden hose to remove dirt and debris.

Don't climb: Jumping over fences can put pressure on the support posts and cause them to bend.