Aug. 20, 2022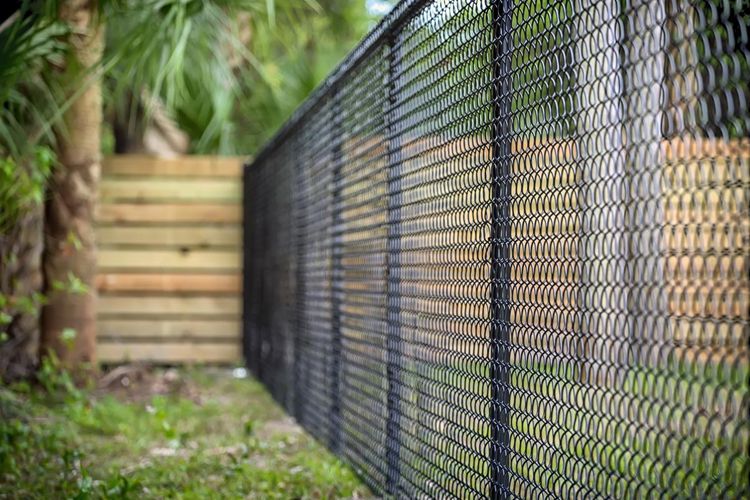 Chain link fencing is an affordable fencing option that you can use to protect your property and keep your pets and children in your yard. With proper care and maintenance, your chain link fence can last over 20 years (especially if it is powder coated).
Fortunately, you don't have to do a lot of maintenance on your chain link fence to make it last. Here are some care tips you can consider to help your chain link fence last for years to come
Apply for rust protection every year
Chain link may rust if it is not treated properly each year. You can do this by applying a rust protection coating to your chain link fence each year, especially along the bottom of the fence where it collects moisture from the grass and soil.
Check your fence for any signs of rust and if you find any, call your fence specialist for repairs. If left untreated, rust can eat away at the fence and create weak spots or holes in the chain link.
Clean your fence regularly
Chain link is very easy to clean, only water is needed to remove light dirt and debris, and bird droppings and other stuck-on stains can be removed with a simple detergent. Use a hose on high-powered settings to spray the fence for easy cleaning, or grab a cotton towel or brush and soapy water to clean the harder areas.
Repair as needed
The first area on a chain link fence that may wear out is the connection to the post. When the fence is pulled up or climbed over, the connection may become loose and the entire chain link may pull away from the post.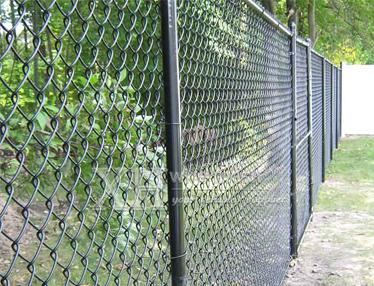 Chain Link Fence
Another problem you may notice is that the gate starts to sag or dig into the ground when you open and close it. If your doors have become uneven due to heavy use, make sure they are hinged tightly and that there are no missing bolts. If you notice that any of the links start to sag or fall out, call your fencing specialist to have them repaired.
With proper maintenance and care, your chain link fence will last for decades. If you are considering upgrading your chain link fence or making simple repairs, consult your fencing contractor. They can recommend many ways to reinforce your existing chain link fence to keep it attractive and useful for your property.
Chain link fencing is cost-effective, easy to install, and relatively easy to maintain. Our team of skilled fencing experts can install and help maintain your chain link fence for years to come. Call our team at Xinghong Metal Wire Mesh today to book a repair or new installation.
What should I be looking for?
Most of the time a chain link fence will protect your home or commercial property without any signs of wear and tear. However, there are three things you should look for on a regular basis to avoid expensive repairs or untimely replacement of your entire fence.
Check your posts. Any post that is not at a 90-degree angle should be repaired or replaced.
Bent or broken mesh. Replacing a section of mesh is easier than replacing the entire fence.
Rust. Removing rust early can help you avoid expensive and untimely fence replacements.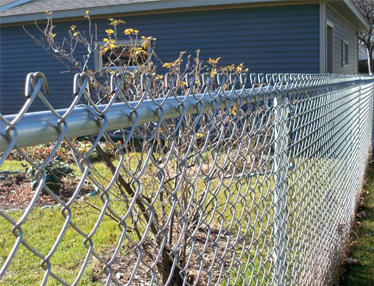 Chain Link Fence
Clean chain link fencing the right way
When it comes to rust, which can be a problem with metal posts and uncoated chain link fencing, you need to know how to fix the problem. Rather than waiting until the rust is so bad that you need a chemical rust remover or worse, need to replace the posts and/or the fencing material itself, use steel wool to remove the early signs of rust. Wearing rubber gloves, rub it off with gentle pressure. If you must use a commercial rust removal product, follow the manufacturer's instructions and make sure you rinse it off with clean water when you are finished.
If the fence is dirty, you can hose it off and scrub any debris that refuses to move when sprayed. Many people use soapy dishwater to clean their chain link fence, but a more environmentally friendly method is to use borax mixed with water (3 gallons/14 liters mixed with about two cups of natural borax powder will usually do the trick). Borax does not contain any kind of detergent and is also an effective natural pesticide. Mix it with water and pour it into a good-quality outdoor pump sprayer. Spray areas that are dirty or have dirt, bird droppings, and other debris; leave for about ten minutes, then rinse with water. If you must scrub, wear rubber gloves.
Sometimes mold can form on the fence. For environmental reasons, it is best to use white wine vinegar rather than bleach (which is recognised as an effective anti-mould agent). Not only is it kinder to plants, but vinegar contains acetic acid, which is both antibacterial and antiviral. a mixture of 3 gals/14 liters of water and 2 gals/9 litres of white vinegar usually works well. Again, if you must scrub, wear rubber gloves or your skin will be affected.