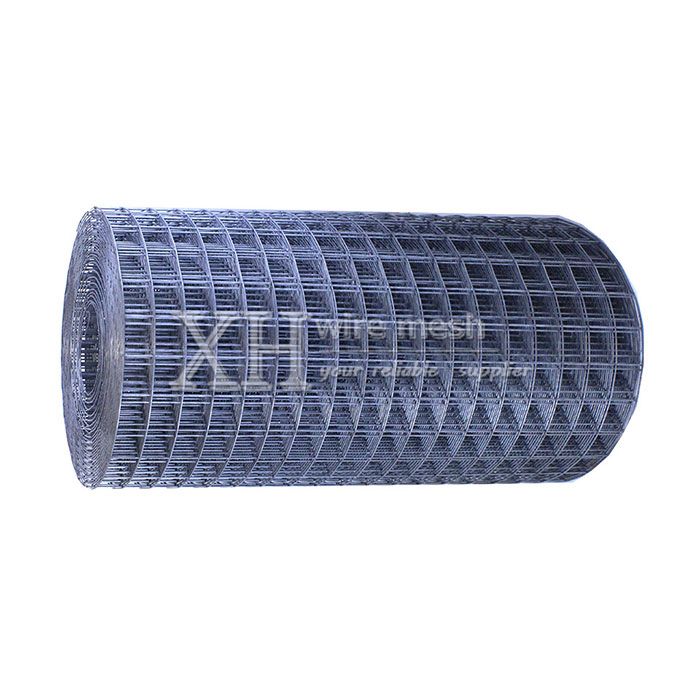 Galvanised Welded Mesh
Material:
Galvanised welded mesh is made with plain steel wire welded together in square opening, then going through the hot dipped zinc coating process.
Products description
Galvanised Welded Mesh
Galvanized welded mesh is a type of mesh fencing that is made from steel wires that are welded together at each intersection to form a grid-like pattern. The wire used in this type of fencing is usually galvanized, which means that it is coated with a layer of zinc to protect it from rust and corrosion.
Surface treatment:
Hot-dip galvanized, electro-galvanized.
Features:
Durability: The galvanized coating makes the wire more resistant to rust and corrosion, which means that the fence will last longer.
Strength: The welded mesh pattern makes the fence stronger and more resistant to impact and damage.
Versatility: Galvanized welded mesh can be used for a variety of applications, from agricultural and industrial uses to residential fencing.
Low maintenance: Galvanized welded mesh requires little maintenance and is easy to clean.
Cost-effective: It is an affordable type of fencing that offers good value for money.
Application:
Safety fences, cages and animal enclosures
Farms, gardens and other agricultural fences
Windows and safety guards
Pond cover or protection
Archaeological use
Construction works
Filler board
High security application
Landscaping and gabion
Wall and stone preservation
Greenhouse use
Particle separation
General industrial use

Packaging Details:
Plastic film, pallet or according to customer's requirement.
Product specifications
:
Specification List of galvanised welded mesh
Opening
Wire Diameter
In inch
In metric unit(mm)
1/4" x 1/4"
6.4mm x 6.4mm
22,23,24
3/8" x 3/8"
10.6mm x 10.6mm
19,20,21,22
1/2" x 1/2"
12.7mm x 12.7mm
16,17,18,19,20,21,22,23
5/8" x 5/8"
16mm x 16mm
18,19,20,21,
3/4" x 3/4"
19.1mm x 19.1mm
16,17,18,19,20,21
1" x 1/2"
25.4mm x 12.7mm
16,17,18,19,20,21
1-1/2" x 1-1/2"
38mm x 38mm
14,15,16,17,18,19
1" x 2"
25.4mm x 50.8mm
14,15,16
2" x 2"
50.8mm x 50.8mm
12,13,14,15
2" x 4"
50.8mm x 101.6mm
12,13,14,15
4" x 4"
101.6mm x 101.6mm
12,13,14,15
4" x 6"
101.6mm x 152.4mm
12,13,14,15
6" x 6"
152.4mm x 152.4mm
12,13,14,15
6" x 8"
152.4mm x 203.2mm
12,13,14
Technical Note:
1,Standard roll length: 30m; width: 0.5m to 2.4m
2,Special sizes available at request
3,Packing: in waterproof paper in rolls. Custom packing available at request.
Anping Xinghong Metal Wire Mesh Co., Ltd. is a leading galvanised welded mesh manufacturer and supplier in China. We provide high-quality and low-cost galvanised welded mesh , or contact us to send your customized requirements, we will design and extend suitable for you wire mesh.