Aug. 27, 2021
There are many types of wire mesh to choose from, with thousands of unique applications. Wire mesh is an extremely adaptable product that can be produced in a wide range of sizes. The most common applications for wire mesh screens and wire cloth filtration products are for industrial and manufacturing work, particularly filtration and separation. Wire cloth is used in wastewater treatment plants, petrochemical facilities, and juice manufacturing to achieve the required pulp level.
Common materials used to make woven wire mesh include
Carbon steel
Galvanized steel
Stainless steel wire mesh
Aluminum
Copper
brass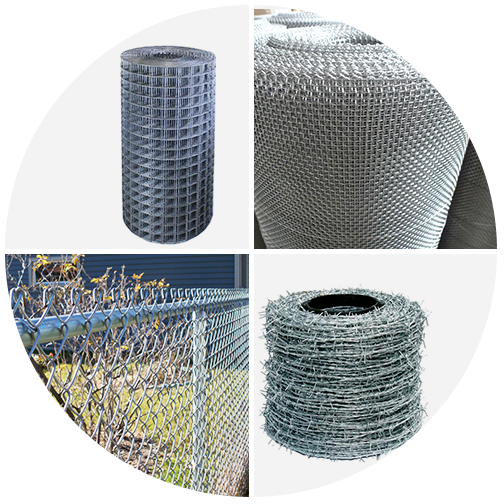 Wire Mesh Product
What types of wire mesh are available?
There are many different screen sizes, materials, and types of wire mesh available, creating a range of applications. Below is a detailed description of the different types of wire mesh available.
Depending on the application, there are different materials that are best suited to the job. The most common for industrial applications is stainless steel, including the T-316 and T-304 compositions. T-304 stainless steel is the standard for many industrial applications because of its affordability and resilience, including
- Corrosion resistance in a wide range of manufacturing environments
- Heat resistance
- Resistance to oxidation
- Suitability for welding using the most common techniques
- Virtually non-magnetic (under annealed conditions)
Wire mesh sizes
Typically, wire mesh is available in 100-foot rolls in standard widths of 36", 40", 48", and 60".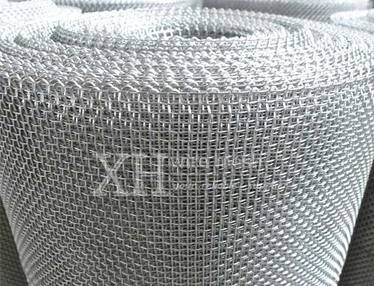 Woven Wire Mesh
Wire Mesh Weave
Different industrial and commercial applications require different types of weaving.
Plain weave.
The majority of screen fabrics manufactured use a plain weave. The warp (along the length of the wire roll) and the weft (along the width) overlap each other in both directions.The weave itself locks the wires in place at the desired size.
Intermediate Crimp Weave.
In these mesh products, both the warp and weft wires are curled before the web is woven, leaving additional curl between the intersections. It is often used to coarsen the mesh using lighter threads and to ensure correct locking of the threads and extra stiffness.
Locked crimp weave
Used in more rigid wire mesh applications, locking crimps apply a crimp to the intersecting wires. The wires are straight between the intersection points.
Twill weave.
The plain weave tissue weaves the wire up and down continuously (one up, one down), while the twill weave uses a two up, two down method. This produces a more pliable wire mesh fabric, which is common in filtration applications.
In addition to these specifications, customers can also choose the opening size, edge finish, and grade type (standard or market, bolted or milled), the latter referring to the wire diameter, opening size and percentage of opening area.
Advantage of Woven Wire Mesh
Excellent resistance for heat, corrosion, and fire, light and easy for carrying, easy for cleaning, good ventilation, high strength, stable structure, etc.
The right wire mesh supplier can supply you with the screen in any metal or alloy you require.
Established in 1985, today Xinghong has developed to be a major company equipped with more than 200 sets of wire mesh production machines, and engaged in various wire mesh products' sale and production. Let us help you find the best woven wire mesh for your project. When you contact us, please provide your detailed requirements. That will help us give you a valid quotation.