Oct. 13, 2022
Welded wire mesh is made from durable steel wire that is electronically welded at each point of contact, resulting in very strong and versatile material. Our welded steel mesh is electronically welded at every intersection, making it suitable for a wide range of demanding applications. It is virtually unbreakable and very easy to manufacture, which is why it is used for a variety of safety guards and screens.
It has many uses in both indoor and outdoor applications and is often used in industries ranging from agriculture, transport, and construction to retail and horticulture.
The most common material is stainless steel welded wire mesh, which is available in a wide range of thicknesses. Depending on the size of the wire used for the design and the openings and gaps between the intersections, welded wire mesh can be sold as flat sheets or in coils. The shape of the openings can be square or rectangular. Below is a list of common uses for welded wire mesh.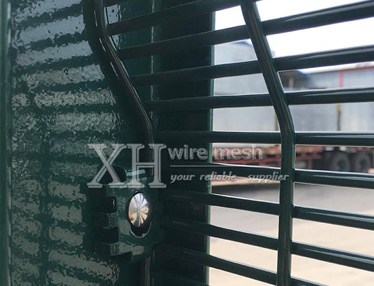 Curvy Welded Mesh Panels
Animal Retention
Today, most animal farms and pet sanctuaries are using welded wire mesh made from stainless steel because of its ability to mitigate the effects that animals must provide. As a result, it is widely used for animal holding applications in different veterinary clinics, animal farms, and pet sanctuaries. You will also find it in traps for pest control applications.
Storage and Shelving
The main use for welded wire mesh is in the construction sector where you will see contractors using it to design shelving and storage for warehouses and supermarkets. Stainless steel welded wire mesh is used when designing storage and shelving for warehouses as it achieves a higher level of durability even in challenging environments. This welded wire mesh can be used to meet the challenges associated with warehouse spaces that are exposed to environmental elements. It helps to keep shelving and storage stronger despite the effects of the elements.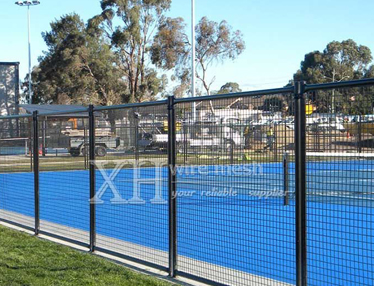 Welded Wire Mesh Panels
Storage cabinets
Facilities such as police buildings and security agencies require highly secure lockers and many departments are now working with welding wire suppliers in India to integrate wire mesh lockers into their facilities. Being highly durable and corrosion resistant, welded wire mesh offers higher value for all potential items for flexibility and ultimate customization options. In addition, the durability and robustness of the stainless steel material make it the preferred choice for lockers to protect your personal belongings.
Fencing
Welded wire mesh is considered to be a cheaper solution for home security. It is very durable and provides clear visibility, thus making it the first choice for fencing in properties where proper vigilance is required. You will see it used in military facilities, low-security prisons, private homes, and offices. You can also use welded wire mesh as a protective material in factories and industrial premises to attach all heavy equipment and machinery.
Decorative uses
In addition to all industrial and shrinkage uses, welded wire mesh is also used for decorative purposes. Today, wire mesh manufacturers offer welded wire mesh in different colour patterns and coatings, which makes it a visually attractive frame for flower bed fences, latticework, and bird cages. It can also be used as a fence to raise plants above ground level, and as shelving for wardrobes, garden sheds, and retail shops.
Room dividers
In industries that make extensive use of machinery to complete complex jobs, it is necessary to maintain proper separation between processing applications. Today, industries and companies are using welded wire mesh to divide small sections of fabrication and rooms for their customers. As electric welded wire mesh is known for its greater durability and flexibility, it can be easily moved in and out depending on the requirements within the workspace of the day.
These are some of the common applications and uses for welded wire mesh and you can find them in various industries as well as in private offices and homes.