May. 26, 2022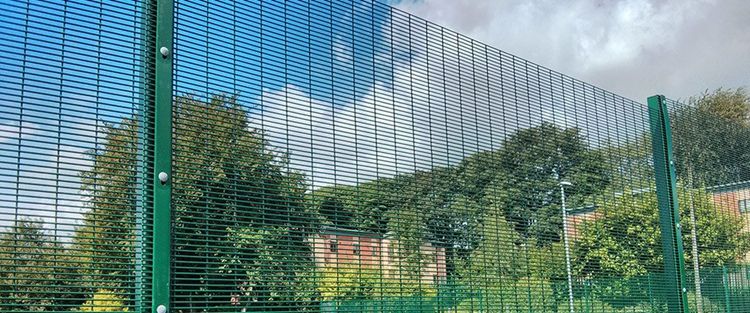 Application of 358 Mesh
If you are researching high-security fencing, you may have asked yourself what is 358 fencing? That's because 358 fencing is very common in high-security applications around the world. As a 358 Mesh supplier, Xinghong Metal Wire Mesh is happy to tell you what you need to know about 358 mesh.
Why is it called 358 Mesh?
Many people want to know why 358 Mesh is named this way, but the answer is simple.
358 Mesh is so-called because of the size and material it is manufactured from. The aperture is 3 inches long and 0.5 inches high, and the panels are made of 8 gauge wire. Again, in some parts of the world, you can choose from 356 mesh and 3510 mesh.
What is 358 Mesh?
358 Mesh is a welded mesh panel for fencing, combined with a steel support structure. It is considered one of the best choices for high-security fencing worldwide.
From the above data, 358 mesh is a strong security screen combined with a thick wire diameter of 4mm and a small opening in height. This design provides a barrier that is difficult to climb or penetrate. The closely arranged wires are welded to form an anti-climbing mesh panel. The whole height is only 12.7mm which is totally impossible for fingers to catch and difficult for tools to conduct holding or cut. Almost impossible to cut wires by use of conventional bolt or wire cutters.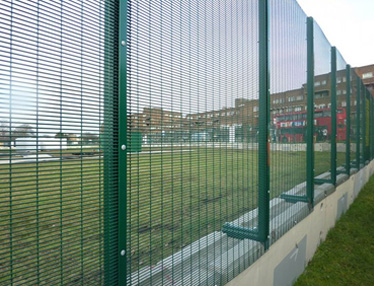 358 Fence
Advantages of 358 Mesh
With the anti-climbing and anti-cutting and finger-proof features, 358 mesh makes ideal security fencings for bridge guarding, prison security fencing, electrical sub-station fencing, gas pipeline security fence as well as a safety barrier for those sites and facilities of public health and public safety.
The security level can be enhanced by using Barbed Wire and Razor Wire Concertina spirals on the 358 weld mesh fence panels. 358 Mesh with concertina (crossed razor wire) provides the highest degree of physical perimeter protection. It is ideal for sensitive areas and military areas requiring a maximum degree of security.
What finishes are available for 358 Mesh?
358 Mesh panels are almost always galvanized, but in some cases, they can be replaced with a zinc-aluminum coating or powder coated after galvanizing.
While most people in Canada are familiar with galvanizing and powder coating, zinc and aluminum are not as common here. This zinc and aluminum alloy is applied in the same way that zinc is applied in a hot-dipped galvanized environment, but with very good corrosion resistance.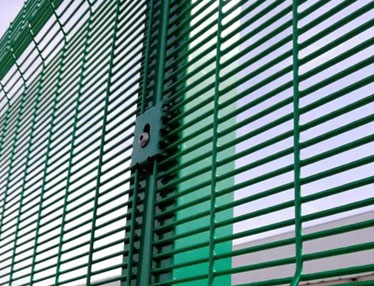 358 Fence
Where can I buy 358 mesh panels?
Many of the world's best fence manufacturers offer 358 fencing systems. They may have different posts and other structural design changes, but they all offer superior security for customers who want to invest in the best perimeter security.
One important thing to remember, however, is that while there are many manufacturers and suppliers of high-security fencing, it takes a specialized contractor to install it properly. These fences require three dimensions of accuracy, and if your contractor is inexperienced, you may not get the best results.
Xinghong Metal Wire Mesh is an experienced fencing contractor and we have installed every high-security fencing system you can think of (and more!) We'd love to discuss your project with you, so get in touch with our team!
For more information about the 358 Mesh applications, please refer to this link. Welcome to contact us at +86 311 8587 6555/+86 138 3188 8669 or write to us at export@xhwire-mesh.com. We will be happy to help you out!