Nov. 12, 2022
Cutting expanded metal can be more difficult than cutting other types of metal - it requires the right equipment, the right techniques, and a little extra patience. However, with the right information, tools, and methods, a trained professional can cut expanded metal with precision and without damaging equipment or materials.
Expanded metal-cutting tools
The first step in cutting expanded metal correctly is to find the right tools to help with the process. The following equipment is vital.
Cutting tools: Consider the nature and size of the expanded metal you need to cut. Then, choose a grinder, drill, saw, or laser tool.

Measuring equipment: a tape measure or ruler will work fine.

Clamps: these are the tools that hold the metal in place while you cut.

Protective gear: It is vital to stay safe during this process, which includes safety glasses, protective aprons or cloths, gloves and safety boots.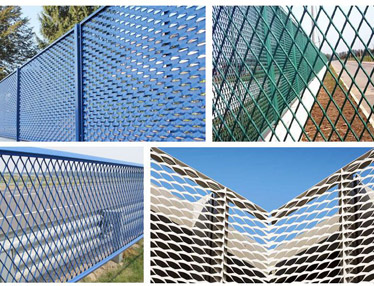 Expanded Wire Mesh
Common Metal Types in Expanded Metal
You will find several quality expanded metals on the market, each designed for a specific application. Knowing which one you need to cut out will affect the process. Consider the following.
Standard Expanded Metal: Standard, also known as regular expanded metal, is made by a process of simultaneously cutting and stretching solid metal, which makes the metal look like a diamond pattern. Standard expanded has a raised surface and is suitable for many applications, such as security fencing, wall cladding, etc.

Flattened expandable metal: Flattened expanded metal is exactly what it sounds like, flat. It is a standard expanded metal that has been cold rolled to produce a smoother and flatter surface. Flattened expanded can be used for bridge railings, wall panels, ceilings, etc.

Expanded metal grating: Expanded metal grating is a heavy-gauge, durable grating made from low-carbon steel plates. This extended grating can be turned sideways for walk-around grating and therefore has a rough surface and can be clamped to work boots.
The types of metal used in these designs can range from aluminum and copper to steel and several others. The physical properties and strength vary between designs and metal types, so you will rely on this information to select the right cutting machine.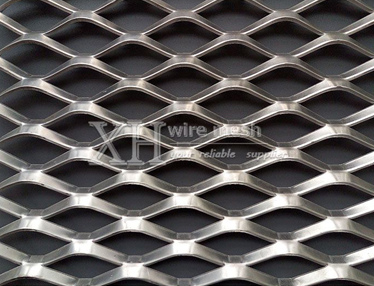 Expanded Wire Mesh
The process of cutting expanded metal with precision
Before you start, make sure you have all your tools ready and your safety gear ready so you can focus on cutting without feeling unsafe or distracted. Make sure your tools are working properly, whether it's tightening the grinder or checking the function of the laser cutter. Then, follow these steps.
Figure out what shear is necessary: Expanded metal shearing is a term known throughout the industry to convey the type of end you want to cut.

Take accurate measurements: even small deviations from the correct measurement can waste metal parts and cost unnecessary money. Make permanent marks on the metal so that you know exactly where you need to cut.

Clamp the expanded metal in place: you will need to use a drill, saw, or another tool to apply force, which, if not clamped correctly, can cause the metal to move sideways and be wasted.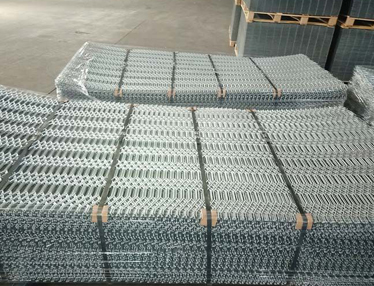 Expanded Wire Mesh
For convenience, place the part to be cut on a raised surface: this will prevent you from cutting the work surface, but make sure it is not rocky or too hard to damage your tools.
Start in the right place: if you are cutting a small piece of expanded metal from a larger sheet, start at one edge. If you start away from the edge, you have a higher chance of producing waste.

Hold it correctly: Hold your tool firmly and do not apply too much force or you will move it away from the marked line. Keep a steady hand until you reach the final mark and remember that the tool can move faster on expanded metal due to the gap, so be careful.

Finish the edge with a U-wrap: The U-wrap is attached to the end of expanded metal and other types of metal that can be course after cutting.
If you're looking for a quality expanded metal exporter, look no further than Xinghong Metal Wire Mesh. We'll work with you to come up with the perfect material and design for your unique application. Contact us today for more information.